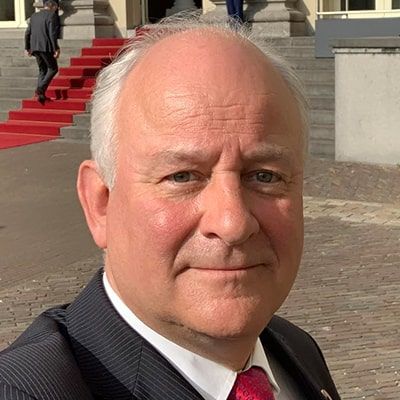 Henk Swarttouw
President
,
European Cyclists' Federation
Henk Swarttouw is President of the Brussels-based European Cyclists' Federation since 2021 and serves on the EuroVelo Council. Before joining European cycling advocacy, Henk has been a professional diplomat in the Dutch foreign service for 30+ years, serving in the US, France, the UK. Henk was Dutch ambassador to Finland 2012 - 2015 and to Denmark 2015 - 2019. He is now an independent advisor on sustainability and international cooperation.
Henk has been cycling to school and to work for over 50 years. Since his arrival in Finland in 2012, he has been actively engaging in cycling diplomacy. In 2019 Henk joined the board of the European Cyclists' Federation (ECF), advocating for more and better cycling for all in Europe and beyond. When not on the road, Henk divides his time between Amsterdam and Southern Sweden.