INTERNATIONAL CARGO BIKE FESTIVAL (ICBF) TO CO-LOCATE WITH FULLY CHARGED LIVE EUROPE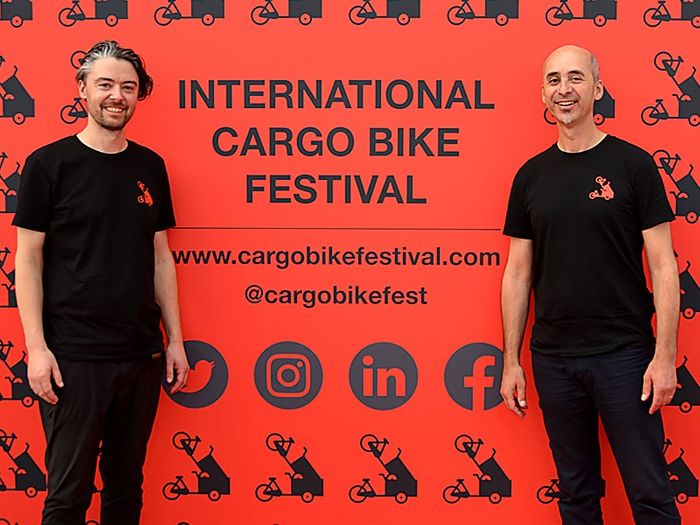 New for the European Edition in 2023, Fully Charged LIVE is delighted to announce a partnership with the International Cargo Bike Festival (ICBF) that will see the world's foremost cargo bike expo line up alongside November's Amsterdam show. The ICBF, which has been running since 2012, is known as the event where the cargo bike world gathers to explore the latest trends in family cycling, pedal-powered logistics and much more.
Taking place in a freestanding area alongside Fully Charged LIVE, the ICBF will host around 70 exhibitors showcasing two, three and four-wheeler cargo bikes for personal use as well as for organisations, plus a test track on which to take them for a spin. In addition, there will be a whole host of inspiring and informative talks and sessions featuring speakers from across the world; both on the main Fully Charged LIVE stages and on a special International Cargo Bike Festival mini-stage.
As one of the world's foremost cycling cities, Amsterdam is a city where the cargo bike is already a common sight. Any visitor to Amsterdam will have seen them in droves, with parents shuttling young children to schools, parks and sports facilities. Cargo bikes are also commonly used to deliver all manner of different products and services – from grocery deliveries to plumbers to healthcare and everything in-between. All using the city's world class cycling infrastructure to get from A to B.
Although cargo bikes have been a fixture in Amsterdam – and more widely in the Netherlands – for around a century, it's fair to say that even here they've undergone something of a renaissance in the last decade. That's the case in many of the places you might expect – places like the Netherlands, Denmark and Belgium – but it's also part of a wider trend that's happening across Europe in places like Germany, France, the UK and further afield. The cargo bike is also increasingly popping up across the world; indeed, in recent years the ICBF has welcomed participants from every (inhabited) continent.
And yet there is much untapped potential in the industry. Studies show 50% of urban deliveries could be carried out by cargo bike. This platform at the RAI allows both organisers the opportunity to welcome a burgeoning cargo bike industry to show its state-of-the-art wares alongside the electric vehicles and home energy products visitors to Fully Charged LIVE are used to. And who knows, a trial-run on the ICBF test track might inspire even the most committed automotive fanatic to 'dump the pump' and switch to pedal power.
The International Cargo Bike Festival at Fully Charged LIVE Europe takes place at RAI Amsterdam (24th, 25th and 26th November 2023).