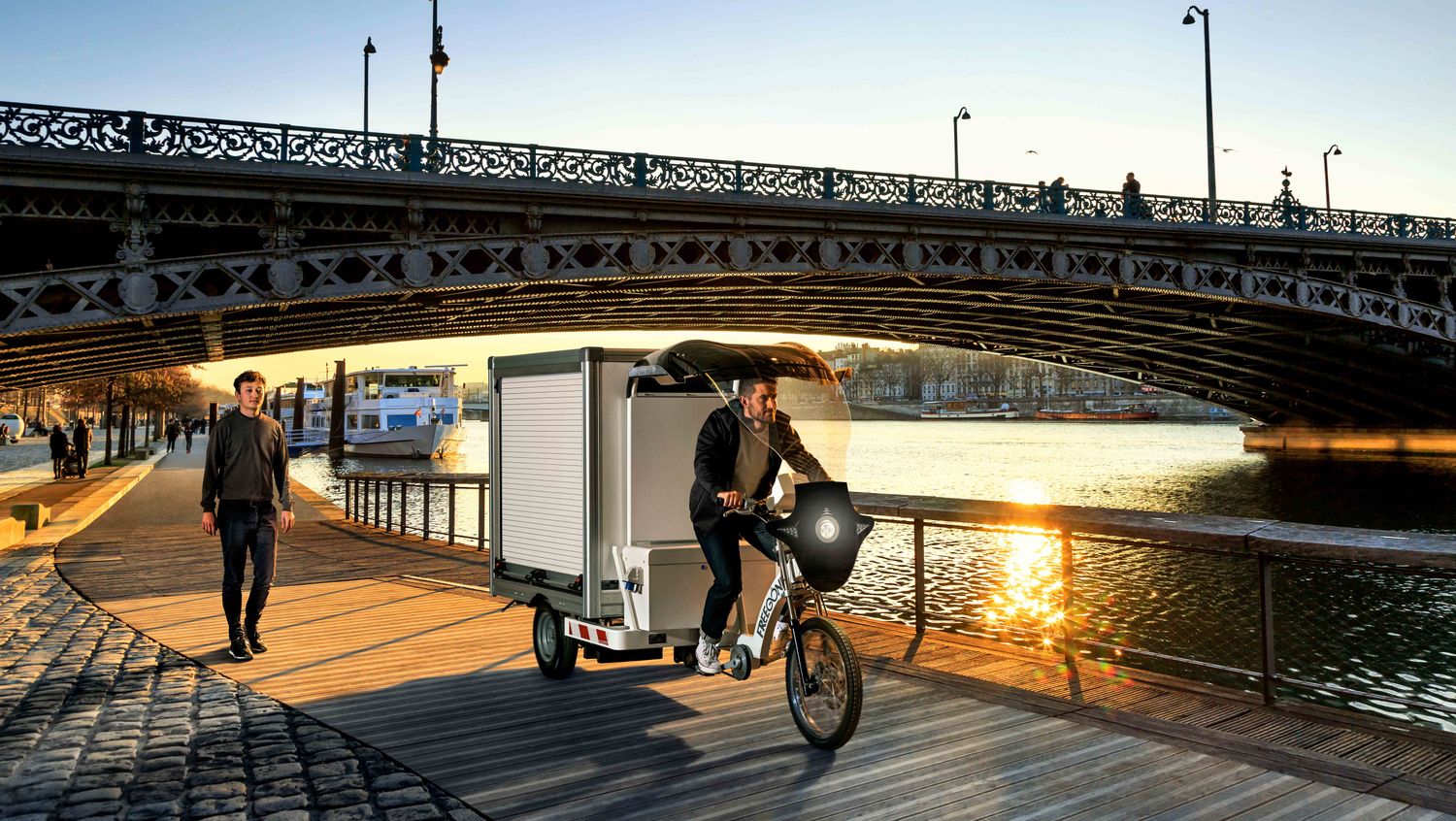 KLEUSTER SAS, is a E-cargo bike start up headquartered in Lyon, France. It started developing its last mile delivery range in 2012 with the ambition to offer an alternative way of delivering goods within city centers, tackling the issues of congestion and decarbonation in city centers. Since then, it has maintained and further developed from its original vision while keeping its commitment towards urban logistics professionals: to provide them with products - Freegônes - that are reliable, sustainable, and profitable.
In 2022, KLEUSTER SAS and RENAULT TRUCKS SAS became partners with the ambition to leverage the best of the 2 worlds: innovative solutions for last mile delivery designed and engineered by a start up that spent over a decade in fine tuning its product line up to fully suits the needs of the end users, while leveraging over a century of industrial experience and expertise from a renowned industrial company.
Freegônes range currently supports all verticals of urban areas logistics thanks to the 5 modules available: dry cell, deck, fridge, waste collector and food. The products also benefit from connectivity which gives its users a way to develop productivity within a very competitive business. Daily users always appreciate their unique reliability, low maintenance costs and security features which makes Freegônes a perfect tool to run an intensive operation.
In 2024, the KLEUSTER Freegônes will be distributed by Renault Trucks in the Netherlands, and we are proud and happy to meet you at the International Cargo Bike Festival this year in preparation of this new chapter of our journey!
KLEUSTER X Renault Trucks will exhibit at ICBF 2023 on the stand n° 11.243. Feel welcome to visit us!