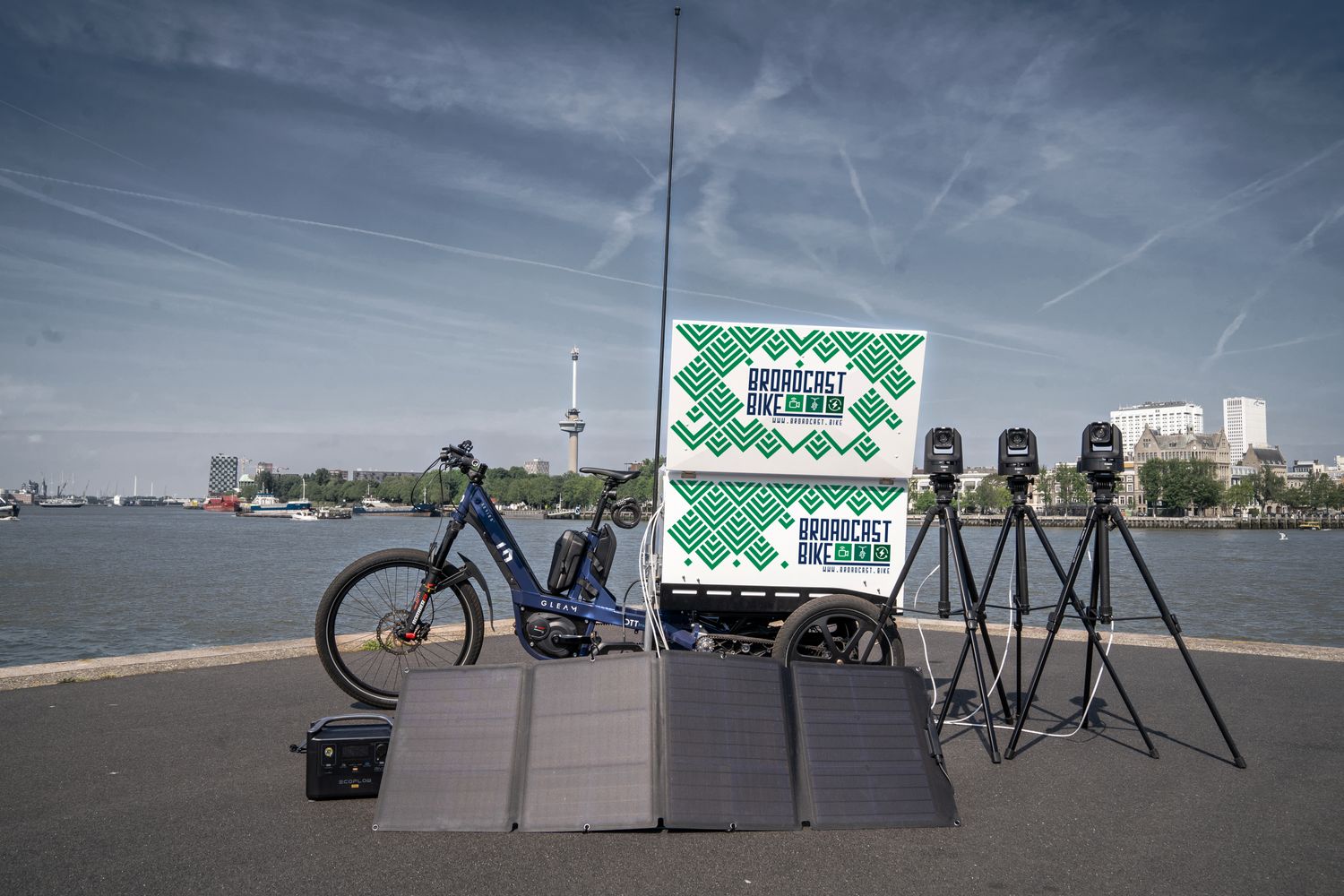 The Broadcast Bike is the most sustainable unit for your livestreams and multicam recordings.
With 3 PTZ cameras, up to 5 additional sources and LTE connectivity, we can provide recordings and livestreams from just about any location.
Traffic jams? No parking? That's all behind us. We ride the Broadcast Bike to any location, and then inside. Try that with a van!
To minimise our impact on the planet, we chose a bike instead of a van. To further reduce emissions, the Broadcast Bike can run entirely on solar power!
Address
Het Brouwershuys
Linker Rottekade 292 unit 1.17
Rotterdam
3034CV
Netherlands